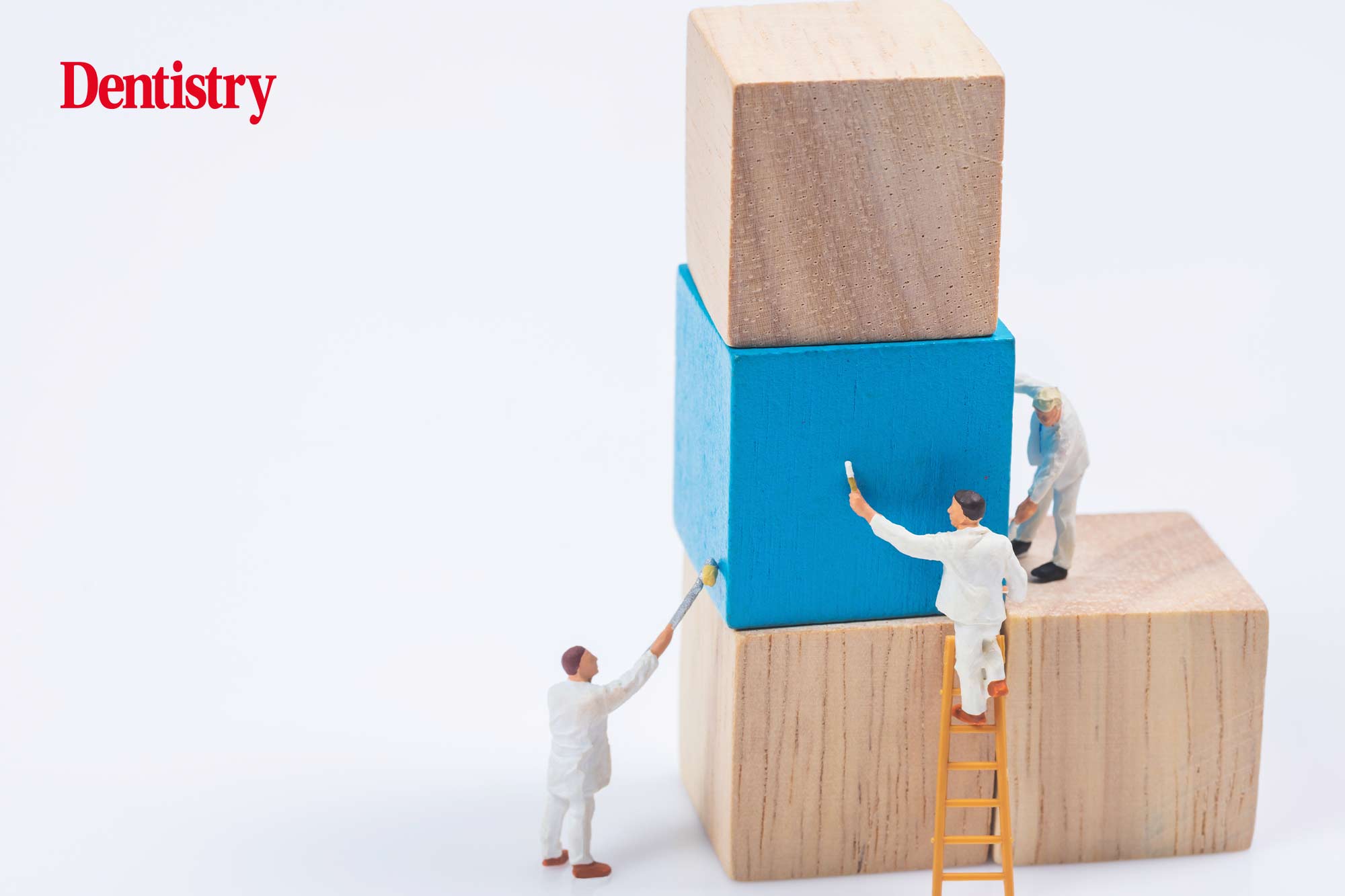 Jane Renehan provides a basic guide to the essential regulations for compliance to give dentists a solid foundation to build on.
For dentists working in the Republic of Ireland, finding out what are the regulations that govern their clinical practice is not straight forward. In fact, it's a quagmire of confusing pathways, cul-de-sacs and motorways.
Compliance is the process of making sure your business and employees follow the law, regulations, standards, and ethical practices that apply to dental practice and the profession of dentistry.
There has been a significant increase in global consumerism over recent years. This has occurred for many reasons. Subsequently, there has been an overall crisis of trust in the pillar institutions of society, including professions.
Consumers increasingly believe that self-regulation has led to cover-ups by institutions. The demand for transparency has resulted in the demise of privilege for professions, most specifically the privilege of self-regulation.
Consumer protection issues are a shared competence of the EU and member states. This is a double-edged sword.
On the one hand, European citizens have their rights enshrined in law. On the other hand, many of these laws, while having some success, have shortcomings and challenges in their day-to-day implementation.
Dentistry in Ireland has suffered from how the various EU directives. Regulations have been enacted or transposed into Irish legislation. In many EU countries, it is designated to one authority to act as the overall regulator for dentistry.
Currently, this is not the case in Ireland, although the long-promised new Dental Act may change all of that.
Dental Council
The Dental Council is the first regulator that recently-qualified graduates come into contact with. Once signed on the register the dentist is immediately obliged to make themselves familiar with various codes of practice and guidance documents as available on the Dental Council website (www.dentalcouncil.ie). Regrettably, it is not an easy website to navigate.
Key points the new dentist must know
The Code of Practice Relating to: Professional Behaviour and Ethical Conduct (2012) is a must-read document for new graduates and practising dentists. Items include:
Displaying your certificate of registration in a public area

You are required to hold appropriate professional indemnification or insurance
Providing of emergency care
Appropriate patient consent
Managing adverse incidents
Competent and timely patient records
Confidentiality by all dental workers must be respected
Dentists must be familiar with national guidance on protection of children and vulnerable adults.
The clinician is the responsible person for the full cycle of dental instruments used on their patients, therefore you should be fully aware of the contents of the Code of Practice relating to Infection Prevention and Control (2015).
This also means observing and ensuring that all steps of the decontamination cycle are carried out correctly by those delegated the task.
There are also guidance documents on dental amalgam, tooth whitening, display of fees, ionising radiation, scope of practice, non-surgical cosmetics and many others.
Health and Safety Authority (HSA)
There is no doubt that the HSA is the most powerful regulator that can visit dental practices in Ireland.
In its Guidance on Occupational Hazards in Dentistry (2016), the HSA identified four categories of workplace hazards specific to dentistry that it has oversight of:
Physical: musculoskeletal (posture), ionising radiation (X-rays), non-ionising radiation (lasers/blue light), pressure equipment (autoclaves, gas cylinders, dental compressors)

Chemical agents: anaesthetic gases, amalgam, acrylate and its compounds, latex
Biological agents: COVID-19 and other airborne agents, blood borne agents, risk management including hand hygiene, personal protective equipment, decontamination, vaccinations, waste and sharps disposal, dental unit water lines
Psychosocial hazards: work-related stress, the need for mental health promotion interventions at various organisation levels.
HSA's role in recent times has focused on the implementation of the government's protocols for COVID-19. Questions that inspectors have centred around are appointment of a lead worker, staff training, safety plans, protocols, response plans, updated safety statement and risk assessment.
HSA has a very helpful website with many guidance documents relevant to dental practice (www.hsa.ie). Its short training videos and Be-Smart resources that support employers and employees are worth investigation.
Health Information and Quality Authority (HIQA)
The main dental regulatory role that HIQA has stems from SI 256 of 2018, which assigned the authority the responsibility of ensuring dental practices comply with the medical ionising radiation legislation.
This legislation is specifically focused on patient safety and associated responsibilities of the undertaking (practice owner), practitioner (dentist), operator (qualified dental team member) and medical physics expert.
When looking for details about achieving compliance with the medical ionising radiation regulation, the key reference document to start with is HIQA's A guide to the inspection of dental services providing medical exposures to ionising radiation.
Following publication (February 2021) of its initial inspection reports, HIQA acknowledged there were good levels of compliance or substantial compliance in the inspected practices. However, areas for improvement included absence of written clinical protocols, absence of documented procedure and referral guidelines, exposure parameters were not included in the dental records and absence of CBCT training (as specified by the Dental Council).
HIQA has a second role in dental practice. Those practices, both public and private, which undertake HSE funded services may be inspected. Currently, this is not an active function in HIQA, but it may occur where an investigation is deemed necessary, following a significant event or complaint.
Environmental Protection Agency (EPA)
The primary dental regulatory role that EPA has stems from SI 30 of 2019. This role is well-detailed in the Code of Practice on the Application of the Ionising Radiation Regulations (IRR19) in Dentistry (2019).
The EPA has a long-standing relationship with the profession. For more than three decades, dental X-ray licences were issued by the RPII – who merged with EPA in recent years.
The EPA's legislation differs significantly from HIQA's in that it is focused on radiation protection for employees and members of the public.
In a recent survey of a small number of dental practices, the EPA noted good and improving compliance with items such as risk assessments, quality assurance (QA) programmes, consultation with the practice radiation protection adviser (RPA) and the designation of a radiation protection officer (RPO) for each practice.
EPA identified the following areas for improvement:
RPOs did not have sufficient training for their position

Confusion was noted regarding servicing and maintenance of X-ray equipment
An absence of the mandatory inventory for X-ray machines.
Information on achieving compliance with the EPA's requirements are set out in the user-friendly Code of Practice on the Application of the Ionising Radiation Regulations (IRR19) in Dentistry.
EPA also has a role in managing hazardous waste and wastewater. The supervision of the function to ensure compliance with the disposal of waste dental amalgam and associated wastewater from dental premises has been delegated to local authorities.
To achieve compliance with this legislation waste amalgam must be collected by a licensed hazardous waste contractor.
Dental premises that are at risk of releasing amalgam particles into wastewater must have a properly maintained dental amalgam separator that meets the standard ISO 11143: 2008. Such a system achieves at least 95% removal efficiency.
Achieving dental compliance
Other statutory bodies that have a remit over clinical compliance in dental practice are:
Data Protection Commission (DPC)

 

Health Products Regulatory Authority (HPRA)

Health Protection Surveillance Centre (HPSC).
Each of the regulatory bodies in this article has a common theme when it comes to giving advice to dentists. At the core of this advice is to make a plan by starting with a compliance gap analysis:
Make a list of the compliance topics that impact on your practice

Identify what you are already doing correctly
Identify what you are not doing or is out of date
Draw up your compliance action plan that includes timelines and assigned tasks to team members.
The process
Achieving dental compliance is a process. The practice organisational and governance structures need to be identified and established at the start of the process. Actions may be delegated to various staff members, but communication, consultation and collaboration is at the heart of good governance.
Unless you are prepared to take time customising them for the specifics of your practice, avoid generic templates and protocols downloaded from the internet. A regulator will spot a generic template very quickly.
Take time to draw up your clinical protocols for infection prevention and control, radiation, and health and safety. This exercise is often best achieved at a team training session. This provides transparency and encourages buy-in from dental team members.
Protocols and processes are the basis for creating your practice-specific check-sheets and audit tools. Crucial to all that you do is having documentary evidence to demonstrate compliance. Once you have protocols then provide training to each team member, as required by their level of responsibility in the practice. Always centralise your staff training records.
Benefits of compliance
Regulation establishes a level playing pitch for all. Most practices are committed and work hard to achieve compliance, they should not be held back by dental practices that do not put in the same effort.
Dental compliance processes reduce the need for crisis management. Everyone knows their role and what is expected of them.
It demonstrates your commitment to quality and safe care to your patients and staff. Additionally, it improves recruitment and retention. Above all, compliance promotes efficiency, reduces reputational risk, it eliminates time wasting, making it cost saving.
Compliance is a journey. It can take an effort to get started. You should stop on occasions. Check you are on the correct route, perhaps revise your direction somewhat. Keep your vehicle well maintained and, of course, enjoy the benefits of your compliance journey.
Essential reading
Dental Council (2012) The Code of Practice relating to: Professional Behaviour and Ethical Conduct. Visit: bit.ly/3yuVEp9
Dental Council (2015) Code of Practice relating to: Infection Prevention and Control. Visit: bit.ly/3hGF4vO
Health and Safety Authority (2016) Guidance on Occupational Hazards in Dentistry. Visit: bit.ly/3xjmFf8
Health Information and Quality Authority (2020) A guide to the inspection of dental services providing medical exposures to ionising radiation. Visit: bit.ly/3wmQFpc
Environmental Protection Agency (2019) Code of Practice on the Application of the Ionising Radiation Regulations (IRR19) in Dentistry. Visit: bit.ly/3ysutvl
---
This article first appeared in Irish Dentistry magazine. You can read the latest issue here.