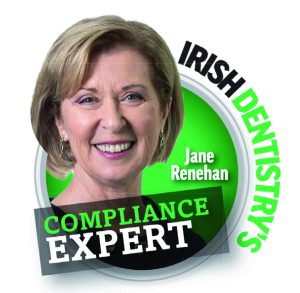 Jane Renehan answers a reader's question on Cone Beam Computed Tomography (CBCT).
Dear Jane,
I am considering purchasing a Cone Beam Computed Tomography (CBCT) dental X-ray unit to replace an existing panoramic machine.
It's a big expense, so I'd like some independent advice prior to speaking with the dental supply companies.
What guidance would you offer?
Regards, G
Answer
My top tip when considering a purchase of any dental X-ray equipment is to first consult your radiation protection adviser/medical physics expert. This may save you considerable expense when it comes to commissioning the unit. 
Dental X-ray equipment must be CE marked and should be installed by a qualified engineer in a location prescribed by the RPA/MPE. In situations where an old X-ray unit is being disposed of this should be done by a dental supplier who will furnish you with a certificate of disposal, that you keep for eight years. 
If you intend taking the old machine out of service and retaining it in storage, you should agree this with your RPA/MPE. There is a requirement for a documented process on secure custody for such a machine, even in situations where it is simply left unused in situ.
CBCT room design
The shielding requirements for a CBCT are likely to be greater than for other dental X-ray equipment, including a panoramic unit, due to its higher radiation output. Where a CBCT unit is installed into the designated X-ray room previously designed for intraoral or extraoral, it is necessary to revise the RPA's risk assessment and to determine if additional shielding and/or access controls are required. Based on your projected work load the risk assessment also determines whether personal dosimetry will be necessary.
Upgrading existing shielding is not always straight forward. It may require engaging a builder to provide sufficient structural protection, perhaps even an increase in the existing "lead code" of walls, viewing panel, and so on. Enhanced safety and warning features must be provided to ensure that CBCT equipment cannot be operated by persons not authorised to do so. 
Compared to conventional dental X-ray equipment, CBCT equipment produces generally higher scattered doses during exposures, and unlike conventional equipment, often requires the mains power to be on throughout the working day. It is usual for the CBCT and the controlling computer to be put into a ready mode before it is possible to initiate an exposure, and this is considered satisfactory as long as the computer is password protected and locked safe when not in use.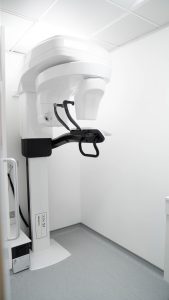 Local rules
The RPA will revise your local rules (radiation safety procedures) to take account of the increased doses and the need to maximise optimisation techniques. Working with your RPA/MPE you will establish your exposure settings for average sized patients undergoing CBCT examinations, paying particular attention to the optimisation of patient dose.
An achievable dose of 265 mGy2 is the national diagnostic reference level (DRL) as established by HIQA for a CBCT (prior to placement of a maxillary molar implant). It is recognised that there can be large differences between equipment models, this requires you to consult with your RPA/MPE when setting your local DRLs. 
By seeking the advice from your RPA/MPE prior to purchasing a CBCT machine, you will ensure the selected equipment best meets the requirements for your specific field of dentistry and is capable of restricting patient doses as far as reasonably practicable (ALARA). 
Testing tools

 
Your CBCT unit should have the means to carry out appropriate quality assurance (QA) checks as required by S.I. 256 (2018). Additional software tools and specialist test objects such as phantoms should be agreed with the MPE prior to making your purchase. 
Adequate in-house testing and monthly performance checks should be straight forward to carry out and the test results should be easily retrieved from the software. Where a test object is necessary for these checks, this should be supplied with the equipment as standard by the dental company. Such items are expensive to purchase separately at a later date. 
Don't forget to ensure that your computer monitor is of adequate standard. Your monitor should be locally calibrated, and recalibrated periodically, to ensure that the perceived contrast of the test pattern provides adequate resolution. Consult your MPE as to the optimum location and room lighting to allow for good image evaluation.
Training
The owner of a CBCT unit is required to ensure that practitioners, operators (both imaging and reporting) and referrers have adequate training. Dental Council published guidance on additional training for the use of CBCT equipment in Ireland (2015).  In summary practitioners who refer and/or operate CBCT units should ensure they have the adequate level of education, information, theoretical and practical training.
With respect to dental nurses taking CBCT images, any member of the dental team who is registered and has the appropriate training in dental radiology as required by Dental Council and who meets the criteria of an appropriate level of CBCT training (as per Council's guidance) may undertake the practical aspects of CBCT imaging.
Be aware that HIQA has the authority to assess that practitioners, and those delegated the practical aspects of radiology, have adequate education, information, theoretical and practical training as well as relevant competence in radiation protection.
Don't forget
You must ensure that HIQA is notified in writing at least four weeks in advance of an inaugural installation of a CBCT unit to your practice. Your RPA/MPE will ensure that you submit the correct declaration form. There is no requirement to notify the EPA of a CBCT unit. 
Finally, ensure that your radiation compliance file is updated following these changes and that relevant staff are aware of recent amendments to practice documentation.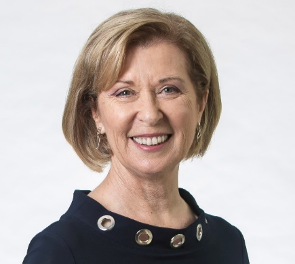 ---
Ask us anything.
If you have a question regarding compliance for Jane to answer, email julian@dentistry.co.uk.