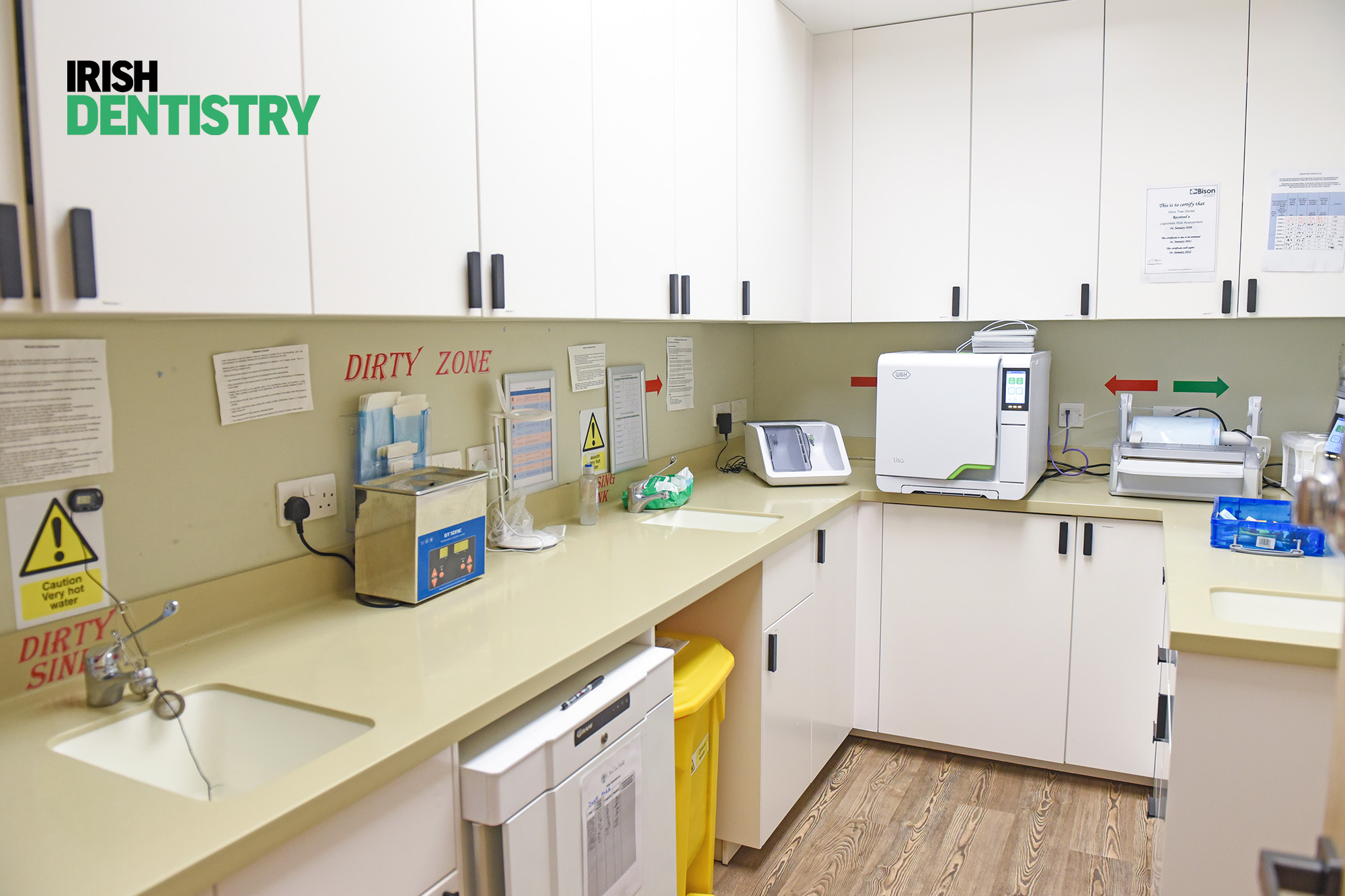 Jane Renehan tackles the important area of decontamination requirements when it comes to practice design and refurbishment.
Dear Jane,
One of the most frequent questions I receive is about standards in the design of a new practice build or a major refurbishment of existing premises. These queries usually focus on clarifying the minimum infection prevention and control requirements and identifying best practice design for decontamination processes.
Answer
I've been involved in many dental design projects – both new builds and major refurbishments. For the most part, the architect and design teams chosen had familiarity with healthcare facilities. However, an eye for common dental infection prevention and control pitfalls is sometimes missing. 
Here are a few factors to consider when commencing a building project. This list is not exhaustive, but illustrates key areas where if consideration is not given at the design stage, it can be expensive to retrofit once the building is put into clinical operation.
Local decontamination unit (LDU)
Let's begin with the relevant section of the Dental Council Code of Practice relating to Infection Prevention and Control (updated 2020).
All new premises opened after 1 January 2016 (whether in a new or pre-existing building) must have a separate Local Decontamination Unit (LDU) and must at least be fitted out to provide for a washer-disinfector. A separate LDU must be included in the plans for the extension of any existing dental premises into a larger area. 
Furthermore, all existing practices should, where possible, have a plan to progress towards the establishment of an LDU.
The design and layout of your LDU should ensure that dirty to clean processes go in one direction only. 
Dirty (red zone) is where the transported contaminated instruments are received. Here is where the cleaning and disinfection occurs. You will need sufficient space for instrument inspection, handpiece oiling, and packing of pouches.
Clean (green zone) area is where instruments are sterilised, allowed to cool down following autoclaving, reinspected and prepared for storage.
There should also be facilities in the LDU for hand hygiene, PPE, waste collection, process documentation and audit records. 
When the LDU is a single room, it is preferable to locate dirty processes on one side and clean on the other. This makes the separation of your decontamination processes much easier. If you can't use two sides of a room, then introduce a definite break in the countertop – either a physical gap or a dividing screen.
When setting up a new LDU for larger premises, you may prefer the provision of two separate rooms, as it provides for a higher degree of separation. In such a two-room design, one room is for dirty activity and the second for clean.
Once through the decontamination cycle, store instruments in a dry, cool, dust-free area. The LDU is not a suitable location for storing reprocessed instruments.
Clinical areas design tips
Surgery work surfaces, walls and flooring should be washable, seamless, and non-porous. Don't use wall or floor tiles, as grouting can harbour micro-organisms. Wooden floors are problematic as joints can gather dirt. 
Keep clear of grooves and ledges in your cabinetry, skirting boards, and doors. These are areas where dust builds up and they will need additional dedicated cleaning time.
You should be able to easily clean cupboard and drawer handles; avoid hard-to-clean button or cup shapes. 
Windowsills can become areas of unnecessary clutter. My tip is to have narrow, downwards sloping sills that don't attract the collection of items.
Why I advise against wall-mounted cupboards
Wall cupboards can add an oppressive, cluttered feeling to a room. As an alternative, try designing in floor to ceiling wardrobe-style storage.
Autoclaves sited underneath wall-mounted cupboards have ventilation and heat build-up challenges. In addition, the working surface and countertops underneath wall-cupboards usually require additional task lighting. 
High shelf storage or placing objects on top of the unit are safety risks when trying to retrieve them. Dust and dirt settle on top of the cupboards, requiring routine dusting. 
Chair design tips
Good practice is a smooth-surface, upholstered dental chair because padding and stitching are difficult to disinfect.
Ensure that visitors' seating is easy to wipe down and free of hard-to-clean areas such as buttons and ledges.
Waste systems
Leave sufficient space for clinical, general and recycling bins. These solid-sided bins should be labelled, pedal operated and with a soft closing lid. Bins can damage walls behind them, so the use of wall bumpers in frequently used bins such as in the decontamination room is recommended.
Sharps bins should be close to the operator, wall mounted or in a fixed stand and with the opening located so the operator can see into the bin.
Clinical waste bags and sharps bins awaiting collection should be in a location which is not accessible to the public but is easily accessible for your collection services. The waste storage area should be lockable, secure, dry, and rodent free.
Cleaning storeroom
This is a frequently overlooked function in dental practice design. The cleaner's storeroom must have sufficient space for a vacuum cleaner, storage for mops and buckets, cleaning products and consumables. 
There should be a sluice area with hot and cold water, suitable for filling and emptying containers such as mop buckets.
Finally
Each building layout and premises design will have its own set of individual challenges. Approach your interior design and building layout mindful of operational cleaning and decontamination functions. 
As each member of your team will use the building layout for different functions, why not include a team consultation prior to design sign off? Such collaboration will add an extra layer of quality and efficiency to your final design.