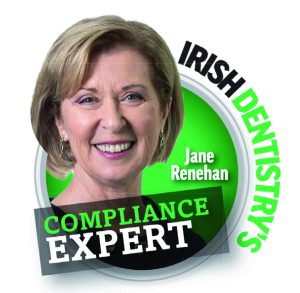 Jane Renehan answers questions on the function of autoclaves.
Dear Jane,
I have a quick question regarding my autoclave, it's a class B.
Could you clarify what routine in-practice tests and other checks should be carried out on this steriliser?
There seems to be a lot of different assessments which need to be done.
Regards, F
Answer
This may be a short question, but it requires a long answer.
The Dental Council Code of Practice relating to Infection Prevention and Control (section 3.2.6) sets the minimum standards for commissioning, performance testing, validation, and maintenance of autoclaves. 
Testing is an integral part of ensuring that your autoclave consistently performs to operating parameters set during the machine's commissioning.
Failure to carry out routine periodic tests and maintenance tasks could compromise safety and falls short of our national standards. 
Daily testing
On the first cycle of each working day a steam penetration test should be performed using either the Helix or Bowie-Dick test.
Most class B autoclaves have a specific cycle for this test which is recommended to be run in a chamber without instruments.
The test should be place in the centre of the middle tray, where it will be most challenged.
If time does not permit this, then the steam penetration test can be performed with the first instrument load, once again placing it in the centre of the chamber.
A record of the temperature and pressure along with the cycle number should be recorded in the autoclave logbook.
This must be dated and signed.
Weekly tests
A vacuum test should be carried out once a week.
This must be done on a cold chamber, without a load, so it will always be the first cycle of the day.
It is good practice to run this test on the same day each week.
A record of the result should be entered into the logbook. 
There are also some housekeeping tasks which should be carried out at least once per week.
See your operator manual for a full list of these tasks.
They usually include cleaning the rubber door seal with a clean, damp, non-linting cloth along with a visual check of the chamber, shelves, and water reservoirs. 
Maintenance and servicing
The steriliser should be maintained and serviced in accordance with the manufacturer's instructions.
Some machines may require more frequent testing, for example, based on the number of sterilisation cycles.
Servicing usually involves a series of checks on the machine to ensure that it operates safely.
Annual validation
The tests undertaken during a validation confirm that the three parameters necessary for a successful sterilisation cycle are functioning in accordance with a consistent standard.
Temperature, pressure, and time are the three parametric elements measured.
This form of testing will be carried out by an experienced engineer and differs from regular servicing. 
It is good practice that it is not done by the same person who performs your routine servicing, because they should be impartial to make objective decisions.
The validator should give you a written validation report outlining the tests performed, parametric results for each programme tested, and certification of the equipment used in the validation process.
Validation is required on new equipment at installation and annually thereafter.
It will also be necessary to validate equipment after any major repairs have been carried out.
Under the scheme of validation each programme cycle on the autoclave must be individually tested.
Records
The principal dentist or the practice decontamination lead should consider establishing a schedule for periodic testing, containing details of daily, weekly, and annual testing requirements.
When drawing up this schedule the manufacturer's instruction manual must be consulted.
Each autoclave should have its own logbook which will record the full range of performance information including routine tests, maintenance, validation, faults, and modifications.
The logbook contains all the information pertaining to the machine's lifecycle from purchase to disposal.
Dental Council requires that these records must be held for eight years, even if the machine has been disposed.
Finally, the scheduling of autoclave tests should be known to all staff, a programme of training should be in place and testing processes should be audited as appropriate.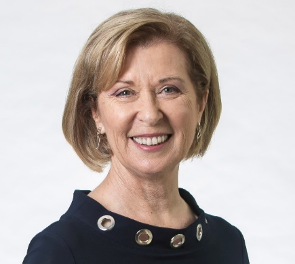 ---
Ask us anything.
If you have a question regarding compliance for Jane to answer, email julian@dentistry.co.uk.