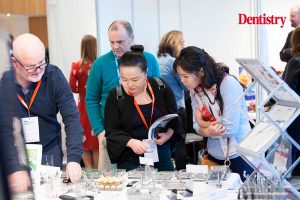 There's just one month to go until the Irish Dentistry Show in Dublin. 
The Irish Dentistry Show 2022 is coming back to Dublin on Saturday 3 September.
We can't wait to bring together Ireland's dental professionals with key brands and leading speakers for a full-scale exhibition.
There will also be a concurrent lecture series featuring the hottest topics in dentistry for every member of the practice team.
To sign up visit www.dentistry.co.uk/shows/irish-dentistry-show/
Speakers include:
Avijit Banerjee
Bronagh Keane
Shazad Saleem
Rachel Derby
Alessandro Cucchiaro
Grant McAree
Claire Berry
Stuart Aherne
Gemma Forysthe
Abigail Leonard
Owen Crotty.
'We are really excited to get back to Dublin this year,' says Leanna Ellis, events director at FMC.
'We have a fantastic line-up of expert speakers to deliver top-class lectures. And, as always, there will be an array of stands at our exhibition so you can stay abreast of the latest technologies in dentistry.
'But that's not all – that weekend we are also hosting the Irish Dentistry Awards. If you've been shortlisted, don't forget to buy your tickets by visiting www.dentistry.co.uk/awards/the-dentistry-awards/.'
To sign up visit www.dentistry.co.uk/shows/irish-dentistry-show/