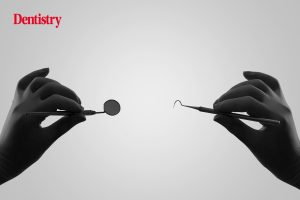 Dr Clodagh McAllister has been appointed as the new president of the Irish Dental Association (IDA).
At the association's AGM, the Dublin-based practitioner credited her mother for her IDA involvement.
'She knew and saw first-hand the positive impact of professionals working together for the betterment of a sector and those most reliant upon it,' she said.
Her aim, she said, is to improve dentistry in Ireland, which she called a 'vital' part of the country's health system.
World class
She added: 'We have to work together to support the wellbeing and conditions of all dental practitioners. And ultimately to ensure, as professionals, that Irish people can expect to have access to world class and appropriate dental care, at all life stages.'
Dr McAllister set out her goals as president and what she wants to see happen over the year ahead.
'I want to work hard to ensure the mental health and wellbeing of members is protected and supported,' she said.
'We all work in a highly pressured area and we have to take care of ourselves. I want to take this opportunity to remind members of the Practitioner Health Matters Programme. This is an independent and confidential service for doctors, dentists and pharmacists facing mental health or addiction difficulties.
'I believe that communication is vitally important. I will be taking an active interest in the IDA's working group. For example, looking at ways to further engage both members and non-members.'
'Critical to delivery'
She added: 'I am looking forward to working tirelessly on your behalf. And I am hopeful that we will see positive changes as we emerge from the COVID-19 crisis and begin to concentrate again on building a caring, people-focused oral healthcare system.
'But one that is also mindful of the needs, experiences and expertise of those most critical to its delivery – dentists.'
Dr McAllister is a practice owner based in Fairview, Dublin.