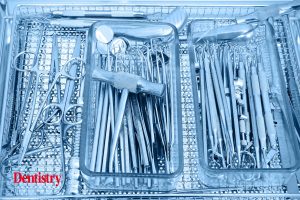 Ian Creighton discusses the decisions to make and steps to take when choosing new instruments.
What are the key considerations for a GDP when choosing new instruments?
Ian: I suppose much like anything in life, it's about the quality of the materials, their longevity and value. While price isn't the most important consideration for dentists, as best practice comes first, it is always going to matter.
You also want to be sure the tools will stand up well to infection control protocols and feel comfortable in your hands.
A decent warranty is imperative, too. For example, Medesy has been in business for 600 years, and has a 600-year guarantee on its instruments, as long as they are looked after properly – and that's specified upon purchase.
Obviously, in some ways it's a bit of fun. In 2021 none of us here now are going to be worried that the warranty has run out. However, there's actually a really serious point to it. Medesy is so sure its instruments are second to none, the company stands by its quality for a very, very long time!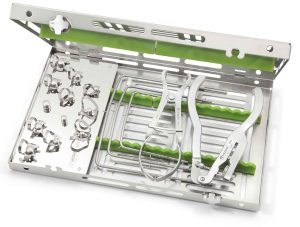 How does Quintess Denta select and do its due diligence on new products it offers?
Ian: Again, it's about quality, as well as heritage – a well-established track record is fundamental for us to do business with a manufacturer.
There has to be a good evidence base, proven efficacy and a knowledgeable to team to teach us all about what's on offer. Often that starts at dental shows; that's where we can start to differentiate between manufacturers of dental instruments.
A dentist might look at a catalogue where there are a number of products on a page that look very similar and it's easy to get lost in the selection. Our knowledge, combined with the knowledge of a great manufacturer, means it becomes easier to choose.
For example, Medesy has a tungsten carbon cover that can be applied to cutting instruments. Yes, it's a bit more expensive but it's going to last longer. So, there's sense in spending a little more – that added value we're all after.
And then, we like to be able to offer our clients advice on what kind of instruments work well with others. That allows us to create bespoke kits for them. That's a real bonus for the dentist, as they can rest assured everything is of the highest quality and compatible – you're not going to be let down by your instruments part way through treatment.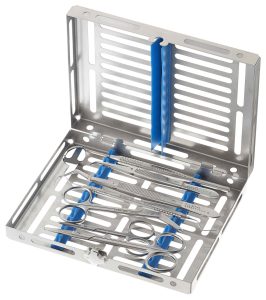 What do you think are the key issues currently facing dentists in Ireland at the moment?
Ian: Aside from COVID-19, the big issue right now is Brexit. If you're looking to buy from a mainland UK-based supplier, it's going to be an issue.
The wrinkles still need to be ironed out, and dentists in Ireland might face delays and increased tariffs. Parcels can get held at customs or the post office, and there's import tax to pay plus an admin fee.
That's obviously a significant potential problem. Especially if you love the unrivalled quality of instruments manufactured in EU countries like Italy.
For us, that's not an issue, as we're based in Northern Ireland, so we can trade freely within the EU.
That allows us to be hugely competitive and fast. We're never more than a couple of hours away if you need us on site.
While we're on the subject of your availability, you're blazing a trail with #businesssupport. What's that about?
Ian: It's not just #businesssupport. We're also embracing #businessgrowth and #localsupport. We're using them to communicate with our customers on social media, to help them identify particular content on these issues.
For us, it's not just about selling products but rather supporting our customers' business needs. We lead with a communication process; we never just send a brochure and walk away. Issues such as where the practice wants to be in 'x' months' time, setting goals to get there, and creating achievable but also slightly aspirational targets are all part of what we offer.    
That might involve segmenting their patient base, setting goals for implants, or offering marketing support. Or all three! That's all part of what we will do for our customers. We want to help them to grow as well as support them in the consumables choices.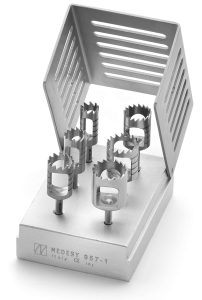 If you could offer one piece of advice to dentists to come out of these challenging times successfully, what would it be?
Ian: The right tools for the job are key to success, of course, but so is the right support.
Alongside supplying excellent products, you deserve a quick, reliable and efficient service delivered with a personal touch. Look for that and you won't go far wrong.
At Quintess Denta, we have seen for ourselves that is what's needed for happy customers who come back time and again.
---
Quality at your fingertips
For more than 600 years, Italian-based Medesy has been supplying quality dental instruments. They have supported clinicians in achieving outstanding results for patients.
Now, Quintess Denta is delighted to offer the full range to dentists in the UK and Ireland – 3,000 items steeped in a long history of excellence.
Within the ranges available are tools for diagnostics, periodontal care, surgical treatment, orthodontics, restorative work and implantology. Myriad accessories are also available, as are lab-focused items. In addition, bespoke kits can be made to order.
For further information, contact Ian Creighton on 01 691 8870, email ian@quintessdenta.com or visit quintessdenta.com/pages/medesy-navigation.
This article first appeared in Irish Dentistry magazine. You can read the latest issue here.