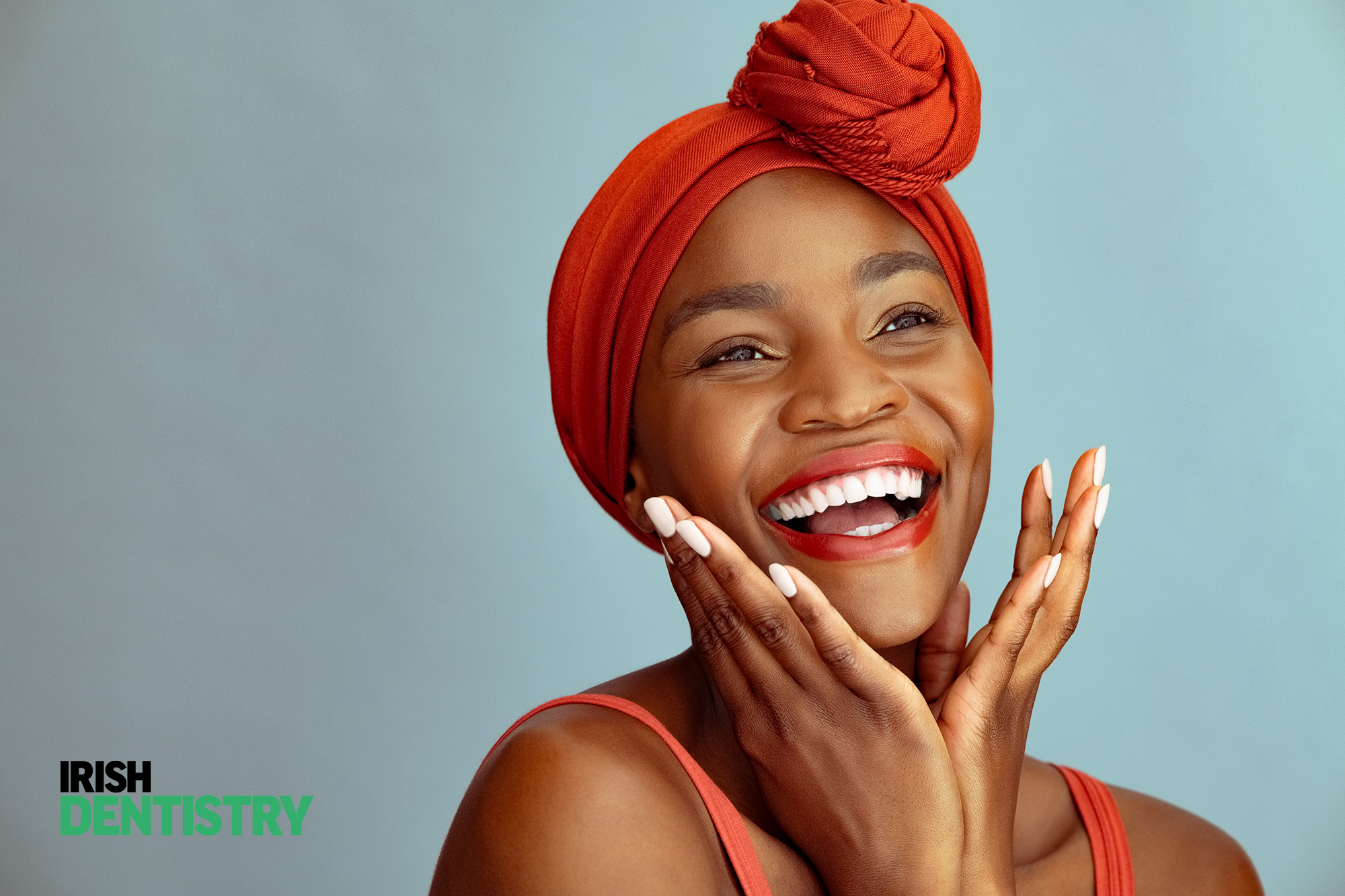 Held every year on 12 May, Gum Health Day 2023 will be taking Ireland by storm! Here's how you can get involved with the international awareness day.
The Irish Society of Periodontology is backing this year's Gum Health Day – a worldwide public health campaign held on 12 May.
Led by the European Federation of Periodontology (EFP) and developed by its national member societies in more than 30 countries in all continents, Gum Health Day aims to inform the general public about the detrimental effects of gum diseases (gingivitis, periodontitis, peri-implant mucositis, and peri-implantitis) on both oral and overall health, and the advantages – including aesthetic advantages – of keeping their gums healthy at all times.
Irish support
Dr Richard Lee Kin, president of the Irish Society of Periodontology, said: 'Gum Health Day was created in 2013 by the EFP. It is an international awareness day held every year on 12 May. 
'Its aim is to increase public awareness of the importance of taking care of the gums, maintaining good oral hygiene, and visiting the dentist for prevention and treatment. 
'It also reinforces the relationship between dentists and health professionals and the public. 
'Healthy gums are part of our wellbeing and beauty. Gum Health Day encourages everybody to prioritise prevention and maintenance of their gum health, which decisively contributes to enhance people's overall facial aesthetics and therefore their self-confidence in everyday social activities.
'The day seeks to remind people that gum health is a key factor for overall health throughout life, and that gum disease is a relevant public health concern because it is linked to serious conditions, including diabetes, heart disease and cerebrovascular disease.
'The journey to create a beautiful smile starts with heathy gums'.
Links to general health
Scientific evidence shows a clear association between gum disease and many serious, chronic conditions, including diabetes and cardiovascular disease, so keeping gums healthy and regularly checked is an integral part of everybody's general health.
In addition, healthy gums maintain anyone's attractiveness and self-confidence, and should become a part of a healthy and sustainable lifestyle.
This year's Gum Health Day slogan is 'Healthy gums look good on you! Protect them!'
'This year's campaign focuses on aesthetics and wellbeing, since gum health plays a part in raising each person's personal appearance, self-esteem, and allure, whatever their age, gender, and condition,' explains Spyros Vassilopoulos, Gum Health Day 2023 coordinator.
'A healthy smile comprises two major components: our teeth, driven by the white aesthetics, and gums, driven by pink aesthetics. Both of these components need to be healthy for a person to have an appealing smile and, even more importantly, in order to look good because you feel good and healthy,' according to Professor Vassilopoulos. 
People often fail to realise the major impact that healthy gums have on their appearance and self-esteem until they are hit by gum disease. 
'Many devote a lot of time and energy to their appearance – so protecting your gums is the smart move. Just as your skin, hair or eyes matter in terms of appearance, so do your gums. Wearing healthy gums greatly contributes to your appearance. After all, healthy gums are good for your health, yes, but also look good on you,' Professor Vassilopoulos reminds.
Gum diseases

Gum diseases are chronic inflammatory conditions that are linked to major systemic health issues, including:

Diabetes mellitus

Myocardial infarction

Heart failure

Stroke

Chronic kidney disease

Adverse pregnancy outcomes

Rheumatoid arthritis

Alzheimer's disease

Erectile dysfunction

Certain forms of cancer.

 

Gum diseases, or periodontal diseases, may also cause tooth loss and other masticatory and aesthetic problems in the mouth.
Join Gum Health Day 2023
All oral health professionals are invited to join Gum Health Day 2023 and to disseminate among their patients, colleagues, and social media followers the educational materials that the EFP offers for free on its website – www.efp.org. 
The EFP has also developed a themed Instagram filter and a Gum Health Day personalised campaign builder, which allows anyone to create their own posters and social media posts and stories, choosing their favourite catchphrase and language and customising it with their own logo and image, as they see fit.
'My advice is: smile always, no matter what. If your gums are healthy, not swollen, not reddish, not bleeding, they don't need to be super perfect. If they feel good, they look good,' sums up Spyros Vassilopoulos.