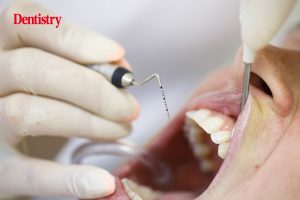 More than 40 countries are coming together today to raise awareness on preventing and detecting gum disease.
'Gum diseases are preventable' – this is the slogan for Gum Health Day 2021, which takes place on 12 May and is promoted by the European Federation of Periodontology (EFP).
The goal is to educate the public on how to detect and prevent gum diseases, including gingivitis, periodontitis, and peri-implantitis
It also hopes to raise awareness on why continued dental visits are crucial even during the COVID-19 pandemic.
Increased risk
Research has found that gum diseases are connected to major systemic health issues. This includes diabetes mellitus, cardiovascular diseases and chronic kidney disease.
In addition, papers on the relationship between periodontitis and COVID-19 transmission and complications suggest a link. For example, that establishing and maintaining gum and oral health is an important part of patient care.
'Gum Health Day 2021 aims to remind people that gum health is a key factor for health and wellbeing. Even if, unfortunately, it's still sometimes overlooked,' said Henrik Dommisch, co-ordinator of Gum Health Day 2021.
'Gum diseases that could be effectively prevented and treated still affect hundreds of millions of adults worldwide.
'It's time to take decisive action against gum diseases. We can beat them just by keeping a good oral hygiene and going regularly to visit our dentist, periodontist or hygienist.'
Painless
The scheme is recognised in more than 40 countries in Europe, the Americas, Africa, Asia, Middle East, and Australasia by societies of periodontology.
As well as scientific societies, dental organisations, dental practices, hospitals, universities and companies.
Most adults in developed countries are affected by gum disease at some point in their lives, even if they are not aware of it because gum diseases are usually painless and often go unnoticed for a time.
---
Follow Dentistry.co.uk on Instagram to keep up with all the latest dental news and trends