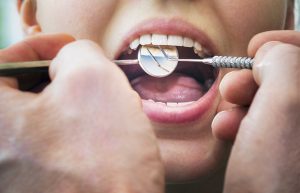 More than 45 million adults across the UK are at higher risk of tooth decay.
This is according to new research from the Oral Health Foundation and Colgate-Palmolive. It found that more than four in five (84%) of all UK adults falls within groups that put them at heightened risk of the disease.
The findings also show that:
One-in-five (21%) adults have 'moderate-to-high' sugar diets
21% have not visited a dentist in the last two years
19% do not brush their teeth twice a day.
Recent NHS statistics show there are 9.7 million band two treatments in England every year. This includes fillings, extractions and root canal work.
Suffer from decay
Dr Nigel Carter is chief executive of the Oral Health Foundation. He says tooth decay can have a devastating effect on a person's quality of life. As a result, more must be done to reduce the number of people affected by the disease.
'Tooth decay remains the most common chronic disease in the UK, yet it is entirely preventable. Anybody can suffer from tooth decay,' he says.
'But there are a few things that can increase the risk. Tooth decay is caused by poor oral hygiene, as well as eating or drinking too much sugar too often. It is also linked with not having regular dental check-ups.
'Those on medications containing sugar or that cause dry mouth can also put a person at greater risk. We also know that diabetics and orthodontic patients are also more likely to have tooth decay. Together these makes up a significant proportion of the population.
'In its early stages, tooth decay can cause mild pain, but in extreme cases it can have a debilitating impact on a person's life. For a better quality of life, it is critical to know how identify tooth decay in the early stages or prevent it from happening at all.'