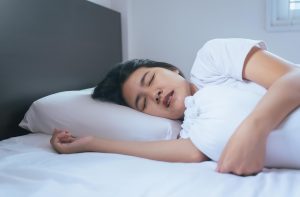 Dental teams in Ireland are reporting increased cases of bruxism in the face of pandemic-related stress.
According to the Irish Times, the Irish Dental Association (IDA) says the profession has increasingly experienced conversations with patients relating to COVID-19 anxieties.
And alongside this, cases of damaged teeth as a result of teeth grinding have also spiked.
Due to a lack of data, the IDA admits it is 'hard to put a number on it' but says the growth us 'definitely there'.
Urgent need
This comes as the association calls for a 'fundamentally new approach' to dentistry.
It is urging for change regarding the needs of patients from more disadvantaged backgrounds midst fears lower income groups are negatively impacted.
Fintan Hourihan is chief executive of the IDA. He believes change is urgently needed to secure the health and wellbeing of patients.
Highlights failings
He said: 'The medical card scheme is on the brink of collapse.
'It affects 1.5 million eligible patients who have seen a significant erosion in their ability to access dental care over the past decade.
'The pandemic has highlighted the complete inadequacies of this scheme. An unprecedented number of dentists are withdrawing because they cannot afford to participate.
'In 2020, almost one quarter of participating dentists nationwide left this scheme which highlights its failings.
'It is clear the government can no longer stand over a scheme. This is neither good for patients nor dentists in any respect.'