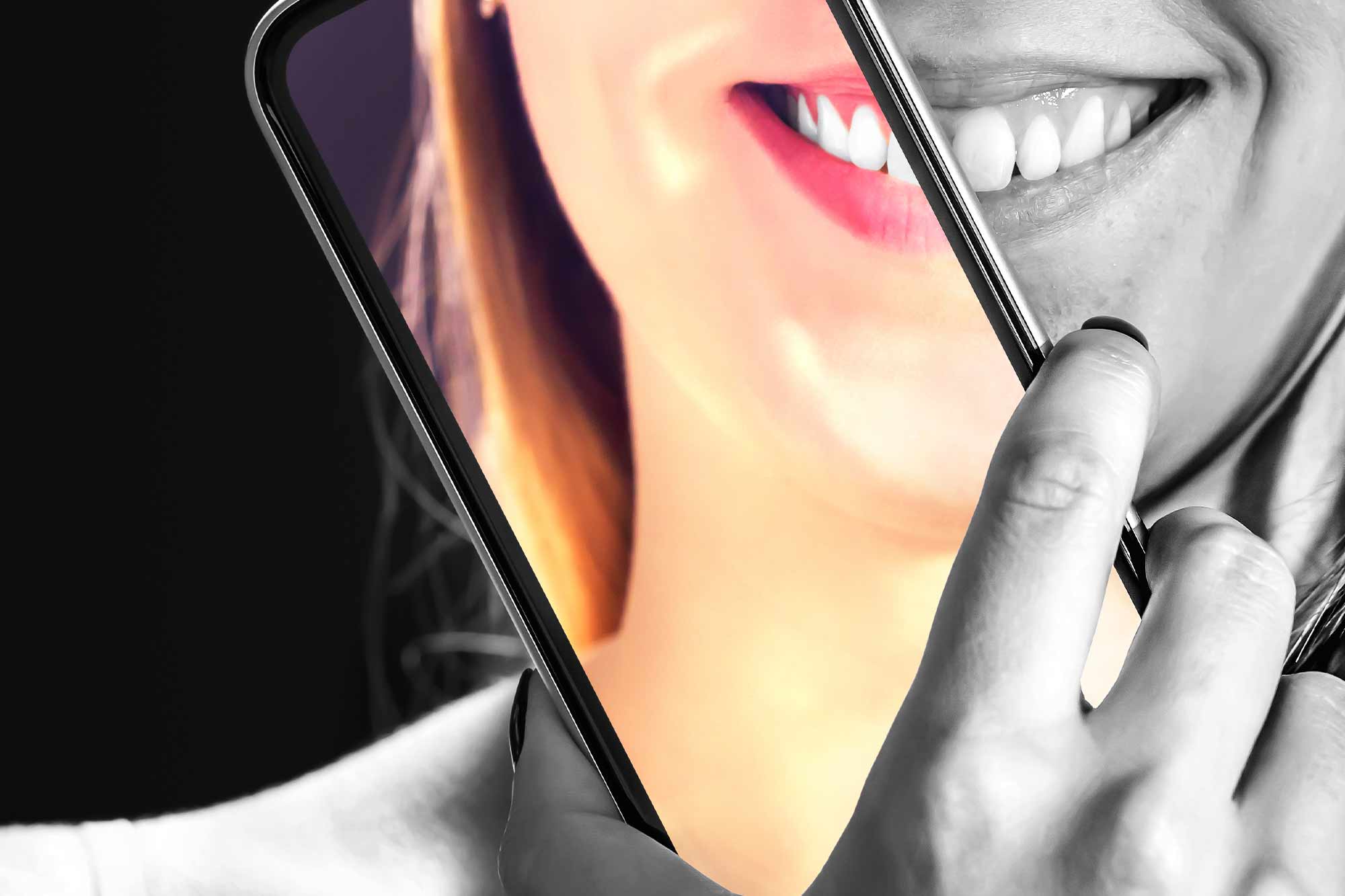 Adrian Duffy explains how to build an effective marketing campaign for tooth whitening.
As this month's issue of Irish Dentistry carries a special feature on tooth whitening, I thought I'd take a look at a few tried and tested techniques you could apply to promote a cosmetic dental service like tooth whitening in your clinic.
Each approach below has a different level of investment needed, levels of expected results in terms of new bookings and timeframe required to complete, so pick the strategy in line with your goals and needs.
The correct message
It is essential to educate your target audience about your specific service or special offer, for example, the tooth whitening method you offer: laser, bleach-based or other, the expected treatment time, the benefits, the expected results and cost.
You need to ensure that your service/offer is attractive to the target audience, so it needs to be affordable, beneficial and easy to understand.
Take the time to ensure that the message is perfect; a well-planned sales copy with an accompanying video or image is vital to ensure fantastic results.
Who to target?
As a dentist, you will be well aware that each of your dental treatments attracts different patients in terms of their demographics (age, sex, income level, interests).
With this in mind, it is imperative to separate your marketing efforts into specific treatment groups to ensure we deliver the right message to the right audience, making our marketing campaign more effective, reducing cost, and increasing leads.
From our research, for tooth whitening, the ideal age group you should target should be from 18-49, and the majority of conversions will be female with interests in beauty and wellness and personal care.
Where and how to target?
Existing patient base
Firstly, ensure that all of your existing clients are aware of your tooth whitening service. It is an asset that many clinics ignore and do not utilise. You should have all of your patient details in your patient management system and have their consent to send them promotional material (GDPR).
With this, you could message them via SMS, email them, or post via social media to ensure they know that you offer tooth whitening and any offer or discount that may be applicable.
It's also a great idea to make any patient fill out a survey when they come to your clinic, so you can see who may be open to cosmetic treatment in the future and plan to contact them. It is also vital that you utilise your waiting room; you should have a screen displaying your current offers, flyers and posters visible while your patients wait. Your existing patient base requires less persuasion than a new patient would and carries fewer marketing costs.
Local outreach and cross promotion
Working hand-in-hand with other local businesses such as beauty clinics, salons, designer stores, and high-end gyms is one of our favourite strategies; it builds long term relationships and works very well.
You could exchange posters, flyers and business cards; for example, you display their posters and flyers in your clinic, and in turn, they display your marketing material. You can also offer discounts or special offers for their customers, making the offer more personal and exclusive.
A lot of these businesses will have a very similar target audience as you do, and you can work together and grow together with this fantastic strategy.
A well-structured website
It is vital that you have an attractive, clear, informative website that explains all your treatments in detail in a language they can understand.
Using a mix of images, text and videos, you should be able to answer any questions or doubts a potential patient may have about tooth whitening; you should display your patient reviews, before and after case studies and explanatory videos, treatment process, benefits, aftercare, expected results.
Most new patients will visit your website before deciding to contact you, so it must be well optimised, clear and attractive.
If your website looks old fashioned, cheap, has errors or lacks information, they will, in turn, question the quality of your treatment and compare it to that of your website.
Local visibility and search engine optimisation
A long-term strategy should involve local search engine optimisation (SEO), ensuring that you appear in the Google local result set in the map area when a potential patient searches for 'tooth whitening' in your area.
Local SEO is the best form of marketing in terms of ROI and something we recommend for every dental clinic, but it takes time and investment to achieve this visibility.
Paid advertising with Google
If you need new patients urgently, then various forms of paid advertising can deliver impressive results for your clinic within a day:
Youtube ads

are a very affordable form of marketing, allowing you to place a video advert in front of a vast targeted audience in your area; video remains one of the best mediums to educate and sell to a potential patient

Google Ads

– setting up a targeted campaign to a concrete demographic audience produces excellent results; with ads in the form of text, local, call, display (image) and retargeting, you will generate fantastic results.
Social media
Facebook

– you can post directly to the followers of your Facebook business page directly, or we would highly recommend using Facebook's paid ad platform to reach a larger audience in your area. Posting directly only reaches on average 10% of your followers, so ads are necessary here. Ad types available: simple image ads, video ads, Carousel ads and lead form ads

Instagram

– owned by Facebook, this also is a fantastic platform to attract new patients for tooth whitening. Instagram is more visual than Facebook and allows you to post to your followers or use Facebook's paid ad platform to expand your reach. The ad types are similar to those offered by Facebook, but time-limited ads called stories would work very well in a campaign such as this. You can use Facebook's ad platform to post to Facebook and Instagram at the same time

Influencers

– getting in contact with an influencer in your niche or area and arranging them to try out your service and promote you can have great results; it is time-consuming to set up, but having the right person endorse your clinic can work wonders

Other social media platforms to consider would be Google 'My Business' posts, video ads via Tiktok and image ads via Pinterest.
Return on investment
Summing it up, a well-planned marketing campaign that uses various platforms and techniques simultaneously will increase the chances of results; it's crucial to track where each new patient found you to analyse and see which method works best for your clinic and which generates the best return on investment.
If you need help with your dental marketing, we offer a free clinic analysis to all the readers of Irish Dentistry. 
---
This article first appeared in Irish Dentistry magazine. You can read the latest issue here.